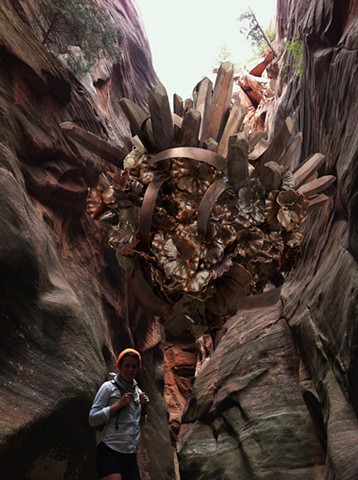 I am an artist, my current body of work is called the Dark New Wild. The Dark New Wild centres around a fantasied future ecology and examines the inextricable relationship of the human psyche and landscape.
I utilize sculpture, performance, video, installation, and storytelling to escape the repetitive discourses around the harsh ecological realities of our time. With this project, I reimagine how collective ideas of 'ecosystem' might evolve. Believing that radically open thought is now a human obligation.
With my work I often act in different roles; of maker, scientist, archivist, explorer, and necromancer to pervert and activate the aesthetics of science while presenting new dimensions, fictions, and the chaos in our systems.